Smart Lipo Surgery Korea
Getting rid of located fat in our bodies can be annoying, but doable. If you put enough work and effort into it, you will finally get the body you've always wanted, but what happens when the fat is located in your face?
Although slimming our faces and necks is certainly possible, sometimes the fat located in our cheeks, jaws, and necks just won't leave our faces naturally. And that's when a cosmetic procedure comes in handy.
If you are looking to slim down your face without having to go through the struggles of a regular surgery like a face contour, for example, then you can try the smart lipo surgery.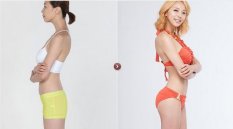 What is a smart lipo surgery?
Smartlipo is a brand new cosmetic procedure that is less invasive than a regular liposuction and can be easily performed on the face area in order to get rid of any fat located there and achieve a more slim, aesthetically pleasing face.
Much like a regular liposuction, you will get in any other part of your body, the smart lipo removes and breaks down the fat in a specific part of your body, basically sucking it away.
The procedure is kinda similar, just much less invasive. Instead of inserting a medical tube in your body, the smart lipo surgery is done by a laser, which uses light to break down and dissolve any fat located in your face.
Basically, the smart lipo surgery uses top-notch laser technology to get rid of the fat in your face. First, the light of the lesser breaks down the fat in your face and neck, and then, via a very small tube, is completely removed from your body.
The smart lipo is the perfect way to shape and slim down your face since it isn't invasive and everything is done by a very, very small tube. Plus, unlike liposuction, the recovery time is incredibly fast since it involves less trauma put upon your body. Everything is done quickly and easily in a matter of minutes.
The smart lipo surgery is a great option not only to finally get rid of the excess fat in your cheeks, neck and face area but to also tight up to the skin around those particular areas and make your whole face simply look younger and way healthier than before.